Ooh the excitement....!!!
Firstly – I APOLOGIZE for harping on and becoming like a cracked record (well at least here on my keyboard it seems like I am that!) because you must be sick of hearing about my venture into publishing, especially if you have connected with me on facebook (sheepish grin….sorry guys…..)
BUT…….
it is getting way too exciting to keep quiet and you might just be able to help me….
If you read my last journal, you will know that…..I have entered my book "Message From Mother Earth" into the Next Top Author competition…..and I just want to let you know that I am currently in THE TOP 150 ENTRIES (out of almost 3000 worldwide!)
I am so very excited and would just like to say a huge thank you to all my friends here who have supported me and helped me achieve this by voting for my book!!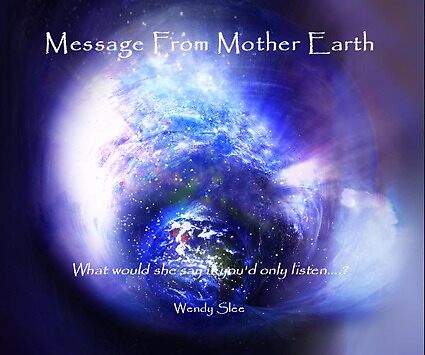 But, and there is always a "BUT"…..lol……there are still two weeks to go until this round is over and I don't want to lose my position which will allow me to go into the next round where my book will be viewed by the judges/publishers. So if anyone is interested enough to take a look at my pitch, you can do this by going to the site (Search for Slee or my number 2010) and if you like what I have created, please put in a vote for me so that I can stay in the top 150 and move into the next round. To win this publishing contract would be a dream come true! Thank you for helping me!!
http://www.NextTopAuthor.com/?aid=2010
(all my books can be viewed fully at www.blurb.com)