A great little Sydney band starting out and gigging. Their sound is dramatic musical and tuneful. They saw my Bombo photo and asked to be photographed there at 6am. I wrote the story of how we did it for Australian Photography Magazine and it is out now in the January issue. The final photo to be used by the band ( paid commission ) included photoshoped clouds moon and castle in the sky above them.
Canon 5D and Canon 24-105L. Two umbrella flashes and an assistant.
original they saw on Rebubble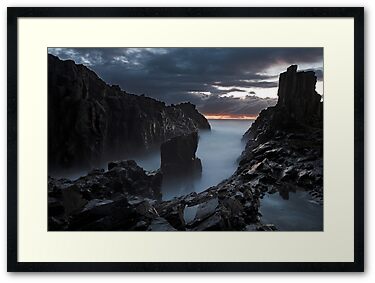 and a daytime ND400 which would have seen the band very wet had they been standing in the same spot!