A wonderful moon shone full over the Brisbane river, reflecting the lights of the city in the Brisbane River, Queensland, Australia (straight from the lens, no crop or edit done).
Constructed as an extensive bridge along the edge of the city, the shot highlights the freeway, where there were once only marshes and mangroves (plus the odd ship to port), existed.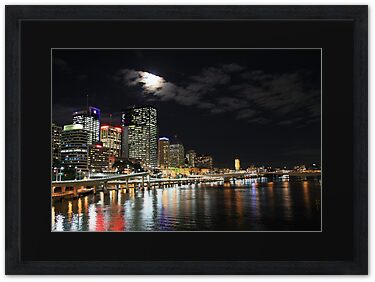 Canon EOS 40D;
Tv 1;
Av 5.6;
ISO 1000;
FL 20.0mm.
To the wonderful person whom bought this as cards (as displayed below); thank you, thank you, thank you! You've made one very happy photographer out of your choice to purchase! 09/08/2010.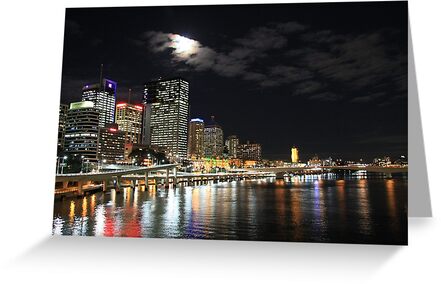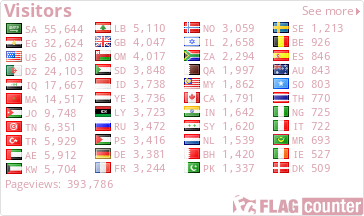 Views: 155 @ 25/08/2010.