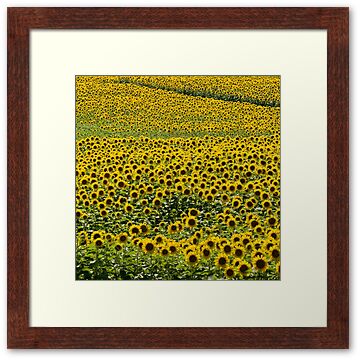 !
TopTen in This, That & The Other Things Challenge Oct.28, 2012
Featured in SUPERBLY VISUAL Feb.18, 2012
Featured In Earth & Heavens Apr.7, 2011
Featured in RB's Explore Feb.22, 2011
Featured in the Hamilton group Oct16, 2010
Featured in Your Country's Best Oct 10, 2010
Featured in A Little Bit Country Oct 9, 2010
Featured in Around The World Oct 4, 2010
Featured in the Ontario group Oct 2, 2010
Featured in DSLR USERS Oct 2, 2010
Featured in THE GROUP Oct. 29, 2012
Featured in 'AMERICAS' Oct.29, 2012
TopTen in This,That & The Other Thing Challenge Oct.29, 2012
Featured in Our Planets Scenery Nov. 2, 2012
Featured in SNAPTACULAR Jan.12, 2013
Featured in FEELIN' GOOD Jan.13, 2013 (no banner)
Featured in Northern Landscape Aug. 23, 2013
Featured in Crops & Harvests Aug. 25, 2013
This caption occurred to me the second I saw this vast field of sunflowers. Taken in the Flamborough area just west of Hamilton ON CANADA, with a Nikon D80 and 70-300mm ED Nikkor lens.