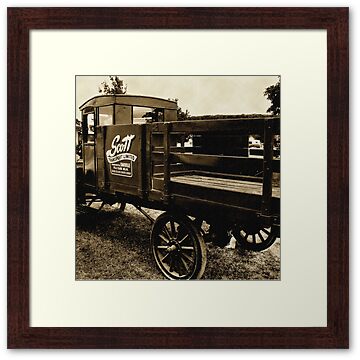 !
TopTen in Cee's Fun Vintage Transportation, Commercial Transportation Challenge, Oct 13, 2011
Featured in Artists Universe July 9, 2011
TopTen in the *49ers Sepia Challenge,July 6, 2011
Featured in High Quality Images Sept 20, 2010
Featured in 49er With Wheels July 28, 2010
Featured in No More Color July 20, 2010
As this is a 1919 Ford truck, it was in all likelihood the era's version of a "big rig" and probably limited to local runs. Anyway, it was a joy to see and to treat my cameras to it.
Captured in the same country park as the Imperial, near Milton ON CANADA. Given the era, thought I'd provide a nostalgic appearance with a B&W/Sepia combination and with a mild texture treatment.