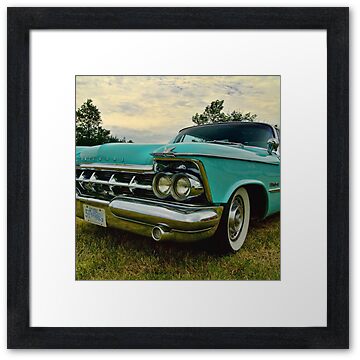 !
Featured in The Male Photographer July 21, 2010
Featured in Where On Earth Is This June 25, 2011
This late 50s Chrysler Imperial beauty was out of place on this day as it was actually classic Ford day at a country park. There WERE Fords in this field, but left to take part in a parade, which left me alone with this gem, to do with my cameras as I pleased.
Taken near Milton ON CANADA with a Nikon D80 and 18-55mm DX lens