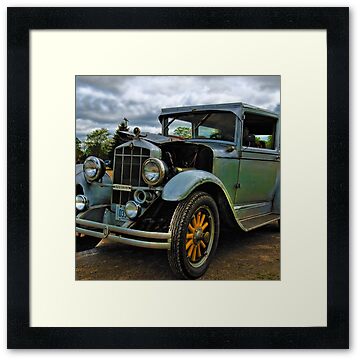 !
Featured in Artists Universe Jan. 5, 2013
Featured in Old Things Are Vintage Dec. 29, 2012
TopTen in Nikon Fun Group's Old Cars challenge Dec. 20, 2012
Featured in GEMS Dec. 4, 2012
Featured in THE GROUP Nov.30, 2012
Featured in A Place To Call Home Jan.30, 2011
Featured in 2-3-4 Club June 30, 2010 and previously in the 49er With Wheels group.
This 1928 Durant arrived at this location snorting, grumbling and coughing. You couldn't help but hear its arrival. Give the owner credit though, he brought it a fair distance; a couple of hours drive for most vehicles…for this…who knows. Anyway, it's a gem in its own right…regardless of its condition.
Taken at Rockton ON CANADA, with a Nikon D80 and 18-55mm DX lens. Rockton is just west of Hamilton, on the other side of Dundas.