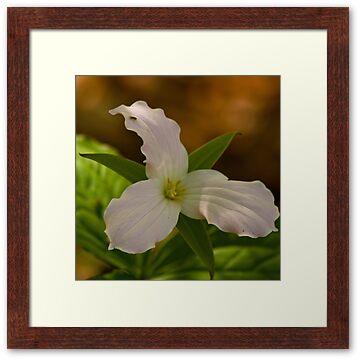 !
Featured in HAMILTON, Mar. 27, 2011
*Featured in CANADIANA July 30, 2013
The Trillium is Ontario Canada's floral emblem and is unlawful to pick them. This mystical setting was in a tree grove in the Freelton region of ON CANADA…north of Hamilton.
My Nikon D80 with 70-300mm ED Nikkor lens enjoyed capturing this Trillium specimen.