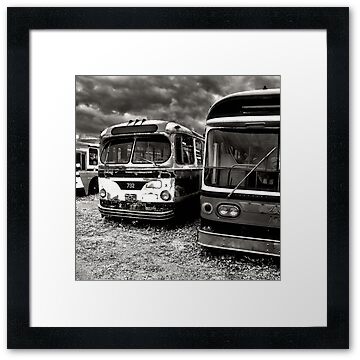 !
Featured in Where On Earth Is This Dec. 6, 2012
Featured in Superbly Visual Dec. 4, 2012
Featured in THE GROUP Nov. 28, 2012
Featured in Canadiana Nov 23, 2010
Featured on RB's Homepage Nov 4, 2010
Previously featured in 5-6-7
Previously featured in Old & Abandoned Vehicles
These old HSR soldiers provided service in my hometown of Hamilton ON for years; the middle one the longest, in the 1940s, but given their dilapidated state at this Radial Museum north of Burlington ON CANADA, they face an uncertain future. The trio was captured with my Nikon D50 and 18-55mm DX lens. Burlington flanks Hamilton to the east, west and north.