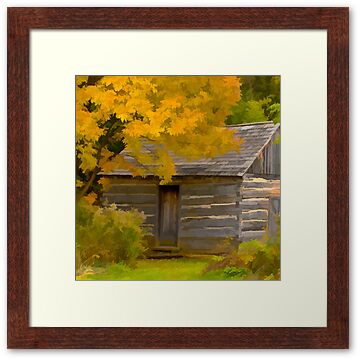 !
Featured in Impressionist Art June 20, 2013
Featured in Best Of Anything & Everything May 13, 2013
Featured in MUTED Mar. 1, 2013
Featured in AMERICAS June 19, 2012
Featured in THE GROUP May 27, 2012
Featured in Superbly Visual Nov.18, 2011
Featured in Canadian Historical & Pioneer Sites Nov. 15, 2011
Featured in High Quality Images Oct.28, 2011
Featured in Live, Love, Dream Oct.26, 2011
Featured in Favourite Places You Take, Make or Paint Jan. 15, 2011
Featured in Nature & Man Jan. 14, 2011
Featured In Country Bumpkin Dec 28, 2010
Featured in ' Falling Leaves' July 26, 2010
Previously featured in Old Things & Country Bumpkin
Just loved this setting and reminded me of a possible honeymooners cabin from that era. I thus thought I'd provide a romantic touch to the scene.
Captured with a Nikon D50 and 18-55mm DX lens in the Vineland ON vicinity in CANADA, east of Hamilton towards Niagara Falls.