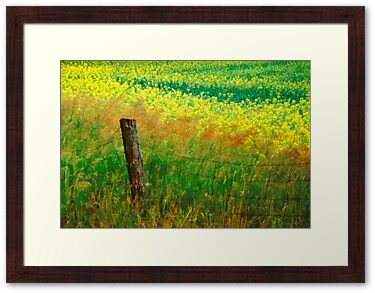 !
Featured in THE 'X' FACTOR, Apr.9, 2013
*Featured in All Glorious Gardens etc. Mar.31, 2013
Featured in LIve, Love, Dream Feb.28, 2013
Featured in Nikon Universe Group Feb.23, 2013 (no banner)
Featured in B-O-R-B Jan. 2, 2013
Featured in THE GROUP July 12, 2012
Featured in Superbly Visual Dec.10, 2011
Featured in SCENERY Mar. 13, 2011
Featured in A Place To Call Home Jan.8, 2011
Featured in Nature & Man Jan. 5, 2011
Featured in Art & Photography Dec 21, 2010
A mild impressionistic treatment of a roadside setting I happened across near Orangeville ON, Canada. This was originally captured on slide film in a light drizzle.
A Nikon 801 with a 75-300mm Nikkor lens was responsible for this image. That lens preceeded the 70-300mm lens I'm currently using.