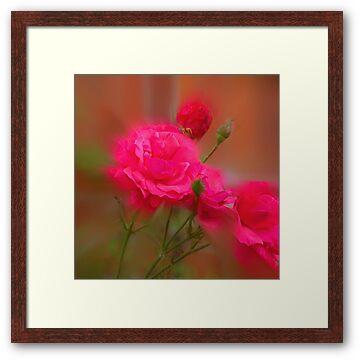 !
Featured in ONTARIO Feb. 12, 2011
Featured in Artists Universe Feb. 27, 2012
Featured in THE GROUP May 7, 2012
Opted for this background treatment so the Roses would stand out, and to eliminate distractions.
Though this has been in my gallery since my early days, I now dedicate these Red Roses to my RB sweeties for Valentine's Day.
Captured with a Nikon D80 and 70-300mm ED Nikkor lens in Hamilton ON's RBG Rose Garden in CANADA