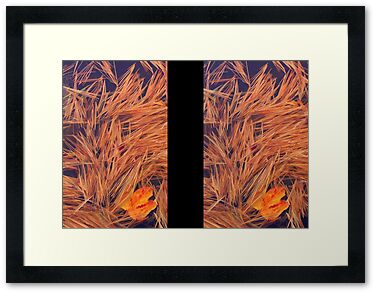 !
Featured in High Quality Images June 2, 2011
Featured in RAINBOW Aug. 7, 2013
I couldn't resist this scenario of all these fallen pine needles and the lone maple leaf. Taken with a Nikon D50 with an 18-55mm DX lens near Bala ON CANADA.
Provided a Dry Brush treatment in PS CS3 for a painterly appearance.