The Hotel Ponce de Leon at 74 King Street in the Spanish Quarter section of St. Augustine was designed by architects John Carrere and Thomas Hastings of the firm Carrère and Hastings in the Spanish Renaissance Revival style. Construction began in 1885 by contractors and former New England shipbuilders James McGuire and Joseph McDonald. The interior designer was Louis Comfort Tiffany, already known for developing lavish stained glass windows and lamps. The building was completed in 1887.
Edited in Corel Paint Shop Pro.
Canon EOS REBEL T1i, Canon Zoom Lens EF-S 18-55mm.
Location: St. Augustine, Florida (USA).
Featured in A Place To Call Home on Jan. 13, 2013
Featured in The World As We See It on Jan. 14, 2013
Featured in SUPERBLY VISUAL on Jan. 15, 2013
Featured in Shelters on June 22, 2013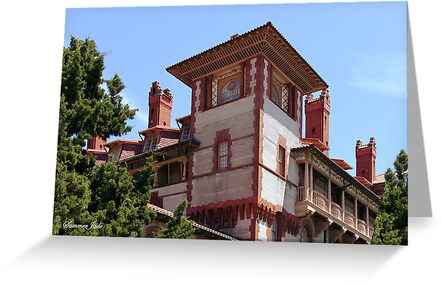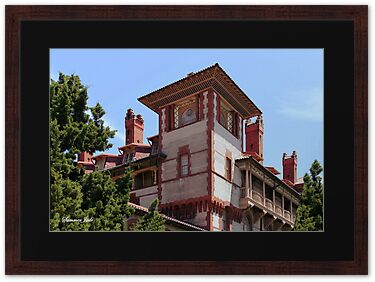 The hotel was wired for electricity at the onset, with the power being supplied by D.C. generators supplied by Flagler's friend, Thomas Edison. The building and grounds of the hotel became the centerpiece of the newly-established Flagler College in 1968.
Click here to see the domed ceiling inside.