As if in a dream, you reach for a perfect bloom, and there it is slowly coming through time and nature and into reality. Sweet, fragrant, and wrapped in mystery, this beauty is here for you to treasure or to give away. A few raindrops keep this rosebud soft and fresh.
Think…Interior decor, wall art, mothers day, graduation, wedding, birthday…
Canon EOS REBEL T1i, Canon Zoom Lens EF-S 18-55mm
Edited in Corel Paint Shop Pro.Texture by Shadowhouse Creations
Location: off the coast of Virginia, USA.
Season; spring, May 15th.
(2032 views on July 1, 2014).
Featured in The World As We See It on Apr. 18, 2012
Featured in All About Flowers on Apr. 18, 2012
Featured in ONE SINGLE FLOWER on Display on Apr. 18, 2012
Featured in The Designers Corner on Apr. 20, 2012
Featured in ♥ Artists Universe ♥ on Apr. 24, 2012
Featured in All In Editing on May 8, 2012
Featured in Creative Cards & Calendars on May 10, 2012
Featured on The RB Explore Page on Jan. 19, 2013
Featured in Art and Photography Showcase on Feb. 5, 2013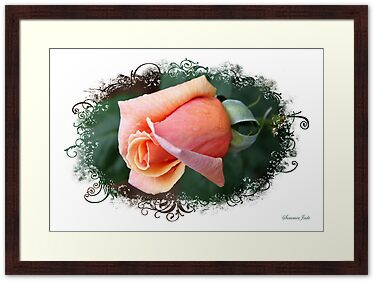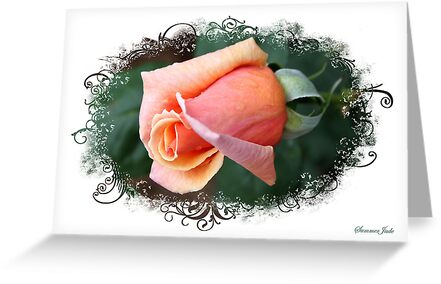 To see this rose on a Tee click here….


The color of the tee affects the color of the rose. ☺