Kitty in the window seems to be watching the beautiful sunset following a rainy day. The colors are reflected in the rain splattered window where she sits. Is her expression dreamy… or sad? What are the moods of a cat? Maybe she's just hoping for a better day tomorrow.
Canon EOS REBEL T1i, Canon Zoom Lens EF-S 18-55mm.
Edited in Corel Paint Shop Pro with seven layers of adjustment/texture plus a grunge texture from liz west on Flickr.
(540 views on Dec. 15, 2011)
Featured in The World As We See It on July 29, 2011
Featured in THE GROUP on Aug. 21, 2011
Featured in Color Me a Rainbow on Oct. 10, 2011
Featured in INSPIRED BY MUSIC -Art on Oct. 14, 2011
Featured in SUPERBLY VISUAL on Nov. 11, 2011
Featured in Featured For A Challenge on Apr. 21, 2012
Featured in Thru The Window on Aug. 12, 2012
Featured in GRUNGE IT UP on Sept. 20, 2012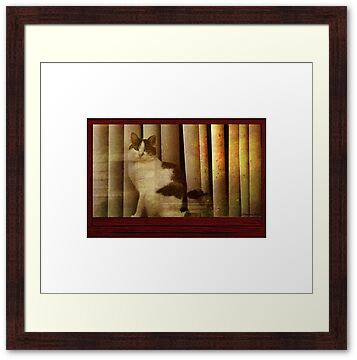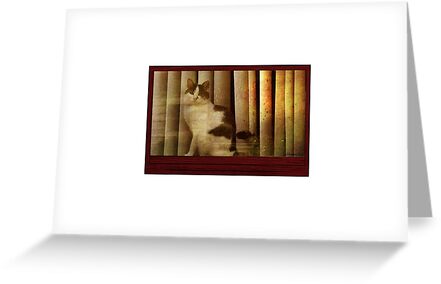 Location of cat: Brevard County (space coast) Florida, USA.
Location of rain: northern Georgia (USA).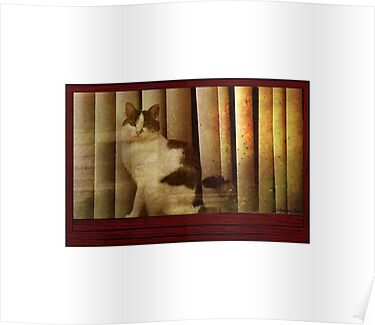 The sun goes down on a silky day…
My inspiration was a misheard lyric!! lol
In 1976 Jennifer Warnes released the album which would contain her breakthrough single, "Right Time of the Night," hitting No. 1 on Billboard's Adult Contemporary chart in April 1977 and No. 6 on the Billboard's Hot 100 in May 1977.

Click here to see Miss Minnie in a different mood…