The roses were beautiful, the rain shower was brief, the atmosphere was spring time, but the mood was sad. Another spring had come. And now another spring is gone. Yesterday's tears have been replaced by today's worries, but the thread of hope runs through them all. The beauty of roses remains, captured forever as they were but layered with emotion, coloring the memory of the day.
Canon EOS REBEL T1i, Canon Zoom Lens EF-S 18-55mm.
Edited in Paint Shop Pro using textures courtesy of pareerica, cgtex and joes sistah on Flickr.
Season: spring, June 6th.
(2180 views on Apr. 25, 2013)
This image appears on the calendar, Flower Works ~ Nature Enhanced (click to view)
♥~♥~♥~♥~♥~♥~♥~♥~♥~♥~♥~♥~♥~♥~♥~♥~♥~♥~♥~♥~♥~♥~♥~♥~♥~♥~♥~♥~♥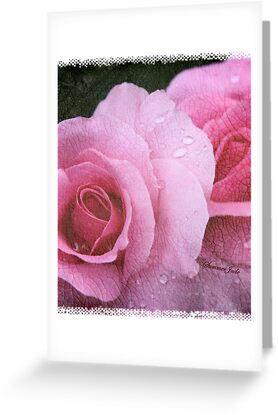 Featured in The World As We See It on Apr. 12, 2011
Featured in The Challenge Corner on Apr. 22, 2011
Featured in + GRUNGE IT UP + on May 6, 2011
Featured in Color Me a Rainbow on July 4, 2011
Featured in Tuesday Afternoon on Nov. 8, 2011
Featured in HIGH QUALITY IMAGES on Nov. 9, 2011
Featured in Featured For A Challenge on Jan. 19, 2012
Featured in THE GROUP-GALLERY OF ART & Photo on Mar. 16, 2012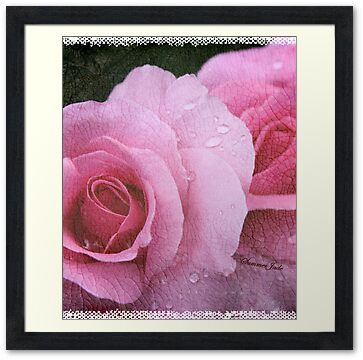 Season: June 6th, spring.
Location: western Massachusetts (USA).