The Lee Highway, U. S. Route 11, crosses the top of Natural Bridge, though you would not notice this when you drive across it. Isn't it amazing that the water in the creek was able to carve this arch, and yet the stone that remains is strong enough to support all the traffic on this major highway? Nature is an impressive force! Send up your positive thoughts and prayers for this beautiful planet. ♥ In 1998 Natural Bridge was designated a National Historic Landmark.
Located in the Shenandoah Valley of Virginia (USA).
Canon EOS REBEL T1i, Canon Zoom Lens EF-S 18-55mm.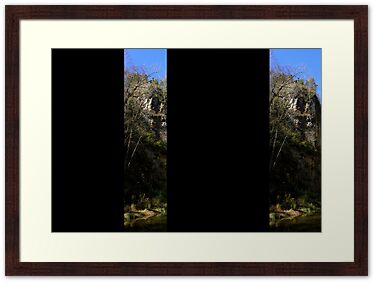 A miracle in stone and old as the dawn is what the informational sign says at Natural Bridge in Virginia (USA). This natural arch is 40 feet thick, 100 feet wide and spans 90 feet. The rocks are millions of years old, deposited when the Appalachian Mountains were formed. The opening or arch was created by Cedar Creek, which still flows through it.
The Monacan Indians considered this site sacred long before white men arrived. According to legend, George Washington surveyed this area and left his initials high on the side wall.
On July 5, 1774, Thomas Jefferson purchased Natural Bridge and 157 surrounding acres from King George III of England for 20 shillings (about $2.40). The site remains privately owned.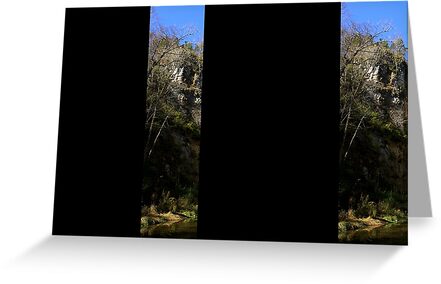 Featured in SCENERY on Apr. 7, 2011
Featured in The World As We See It on Apr. 7, 2011
Featured in Nature's Paintbrush on Jan. 30, 2013
Featured in THIS & THAT on Feb. 2, 2013
Featured in Live, Love, Dream on July 26, 2013
Featured on The RB Explore Page on July 27, 2013