Written on this stained glass window in Christ Episcopal Church are the words: "Suffer little Children to come unto me, and forbid them not~ for of such is the Kingdom of Heaven" (These are the actual words seen here.) This stained glass window depicting Jesus blessing little children is located just above a richly carved walnut altar. Great effort and sacrifice were necessary to rebuild the church following the Civil War. Young girls in the parish raised money for the window by making and selling knitted garments, quilt squares and other articles. (Christ Church New Bern) Please view large. ♥
Canon EOS Digital Rebel XT, Canon Zoom Lens EF-S 18-55mm.
Location: New Bern, North Carolina (USA).
(1530 views on Jan. 24, 2014)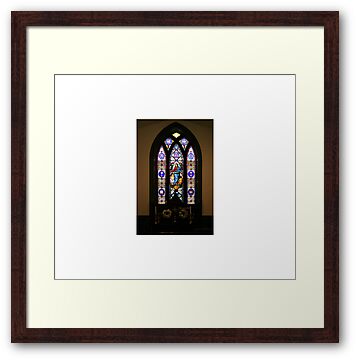 The church is located in New Bern, North Carolina (USA). It was organized in 1715, and the first of three brick churches on this property was finished about 1750. King George II of England gave the parish a silver communion service, Bible and prayer book in 1752. These are on display inside the church today.
The present church edifice dates back to 1824, though it partially burned and was rebuilt in 1875. It was added to the National Register of Historic Places in 1973.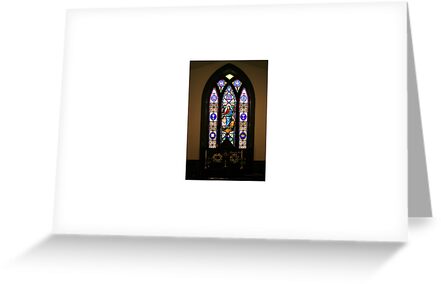 Featured in The World As We See It on Apr. 1, 2011
Featured in ShuTTerBugS on Dec. 25, 2012
Note: It was dark inside the Church, maybe to better
show off the many stained glass windows.