This street musician has a 'look' all his own. Perhaps he'll receive donations based on his clothing, maybe his musical talent or maybe just because he's a needy college student. I'm sure he has a story to tell, and St. Augustine is a good place to tell it on this evening in late November.
Canon EOS REBEL T1i, Canon Zoom Lens EF-S 18-55mm.
Location: St. Augustine, Florida (USA).
Featured in The World As We See It on Feb. 25, 2011
Featured in Rainbow – MANMADE items only on Jan. 5, 2013
Featured in Vibration in Art and Verse on May 6, 2013
Featured in 100% Themes Galore: Streets on May 11, 2013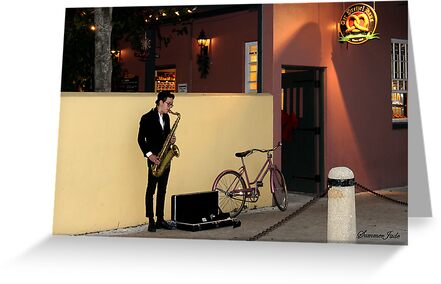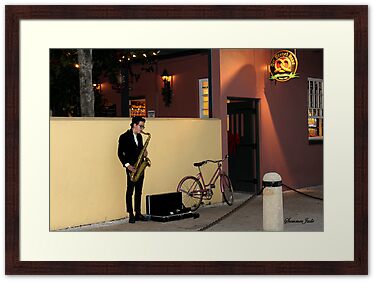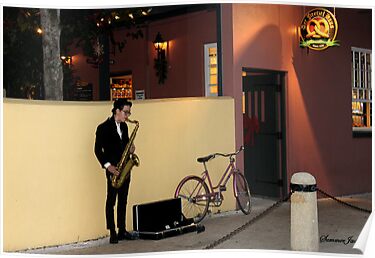 Click here to see another evening street in old St. Augustine…