This old house, known as the Herb House, was built in 1753 in Savannah, Georgia (USA). As a tavern, it was an ideal place for ship captains or pirates to "shanghai" a crew of sailors for their ships because there was a tunnel from this building out to the river. Drinks were bought for the young men who eventually woke up to discover they were out at sea and expected to work. Some of the scenes in Robert Lewis Stevenson's Treasure Island were inspired by this pub which is still in business today. As a restaurant, it is now called The Pirates' House.
Long-time employees of this popular restaurant have reported seeing the ghosts of these early pirates and their victims. Employees have also reported laughter in empty rooms and poltergeist-like activity in the Herb House, the oldest building in this rambling structure and now one of the restaurant's dining rooms.
Camera: Canon EOS Digital Rebel XT, Canon Zoom Lens EF-S 18-55mm.
Editing: one texture from struckdumb on DeviantArt plus my own vintage effects layers added in Paint Shop Pro.
(527 views on Dec. 8, 2011)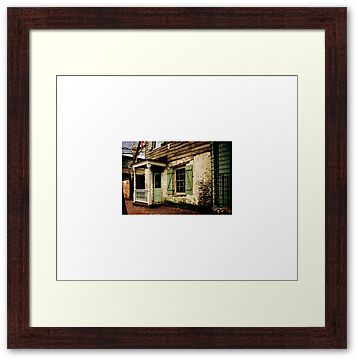 Although this house was once the home of famous pirate Jean Laffite, it is the ghost of another notorious pirate, known as Captain Flint, who supposedly haunts the place. It is said that as he lay on his deathbed, he kept calling to his First Mate, Darby McGraw, to bring him more rum. Today, his cries are still heard by visitors to the restaurant that now occupies the house. His scar-faced phantom has also been seen roaming in the basement tunnel. The tunnel, not open to the public, was discovered during renovations. (source)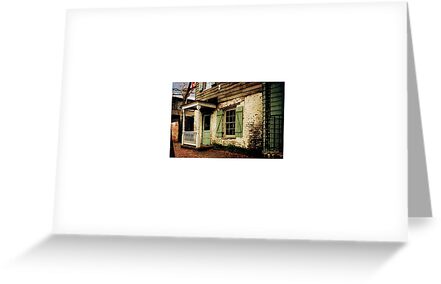 Featured in The World As We See It on Feb. 7, 2011
Featured in ! Inspired Art ! on Feb. 8, 2011
Featured in Where on Earth is This? on Feb. 13, 2011
Featured in ART UNIVERSE on Apr. 8, 2011
Featured in Snaptacular! Photos Only on Dec. 2011
Featured in "The Power of Photography" on Dec. 17, 2011
Featured in SUPERBLY VISUAL on Jan. 7, 2012
Featured in Featured For A Challenge on Mar. 20, 2012
Featured in Alphabet Soup – W is for Windows on June 18, 2013
4 way tie for 1st place in the "Haunted Places" Challenge, Art & Photography Showcase on Nov. 15, 2013.
Featured in OUR PHOTOGRAPHY & Odd One Out on Jan. 10, 2014
This video is of a different section of this large rambling structure created by attaching neighboring buildings together through the years.