Soliloquy… A dramatic form of discourse in which a character talks to himself or reveals thoughts without addressing a listener. Here, the sandbar seems to shout its presence while the sailboat sings its own song, each in total disregard of the other. So is the subject the sailboat or the sandbar? Perhaps it's the sky that has the final say in this little drama of harmony and serenity.
This photograph suggests the style of John Constable (1776 – 1837) who was an English Romantic painter. He is known principally for his landscape paintings of the area surrounding his home which he invested with an intensity of affection. "I should paint my own places best", he wrote to his friend John Fisher in 1821, "painting is but another word for feeling".
This image appears on the calendar, Boats and Ships ~ Nautical Theme (click to view)
♥~♥~♥~♥~♥~♥~♥~♥~♥~♥~♥~♥~♥~♥~♥~♥~♥~♥~♥~♥~♥~♥~♥~♥~♥~♥~♥~♥~♥~♥~♥~♥~♥~♥~♥~♥
Canon EOS REBEL T1i, Canon Zoom Lens EF-S 18-55mm.
Edited in Corel Paint Shop Pro.
Location: Harkness State Park in the town of Waterford in Connecticut USA.
(1918 views on Aug. 12, 2014).
Featured in The World As We See It on Nov.18, 2010
Featured in In His name on May 25, 2012
Featured in COLOR ME A RAINBOW on Apr. 29, 2014
Featured in Everyday Women on Apr. 29, 2014
Featured on The RB Explore Page on Apr. 29, 2014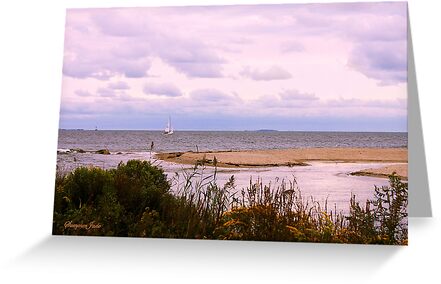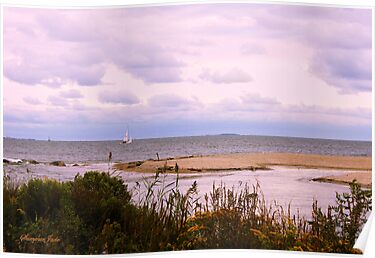 Here's the same general area but from another point of view and earler on the same day…