Here's a bouquet of bright colored zinnias in a country style pitcher. The flowers are attracting some butterflies to their place on the picnic table between the oyster shells. ☺
Reusable sticker….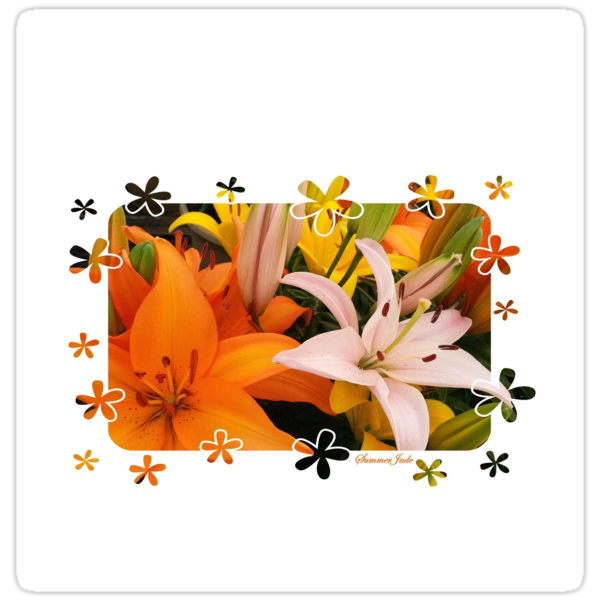 Featured in The World As We See It on Nov. 15, 2010
Featured in 500-5000 views of Tees, Stickers on Sept. 16, 2013
(1539 views on Feb. 1, 2014)
Kids clothes…….

Location: southeastern Connecticut (USA).
Camera: Canon EOS REBEL T1i, Canon Zoom Lens EF-S 18-55mm.
Season: summer, July 24th.
The hoodie…

Vee neck and regular tees……

Click to see this design as art…