A solitary figure, alone but not lonely, walks away… down the beach in the distance.
Listen (below) to a beautiful song about Solitude.
This image appears on the calendar, Speak To Me ~ Thoughts and Quotes (click to view)
♥~♥~♥~♥~♥~♥~♥~♥~♥~♥~♥~♥~♥~♥~♥~♥~♥~♥~♥~♥~♥~♥~♥~♥~♥~♥~♥~♥~♥~♥~♥~♥~♥~♥~♥~♥~♥
Canon EOS REBEL T1i, Canon Zoom Lens EF-S 18-55mm.
Location: Melbourne Beach, Florida, USA
(2267 views on Nov. 13, 2013)
Featured in The World As We See It on Aug. 3, 2010
Featured in All Out Emotion on Apr. 6, 2011
Featured in INSPIRED BY MUSIC on Oct. 4, 2011
Featured on The RB Explore Page on May 14, 2014

I have a need
For solitude
I'll never be
Safe in crowded rooms
I like the sound
Of silence coming on
I come around
When everyone has gone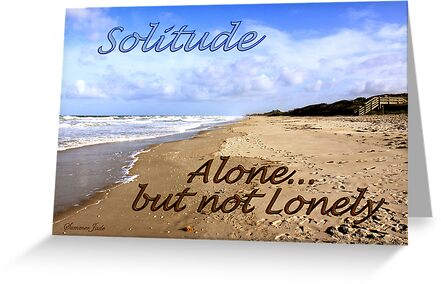 I have a need
For cool, verdant spaces
Beneath the trees
Secret empty places
Nobody knows
So no one will intrude
I have a need
For solitude
Mary Chapin Carpenter singing…..

But you can find me, when the light is changing
At that time of day when there's
Little day remaining
You can find me where I've been waiting
Waiting here for you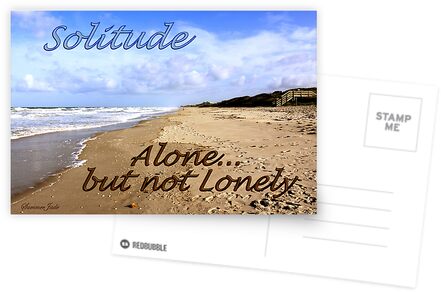 I never was
The pretty girl in school
I never was
Fast, tough and cool
All I was
All my life it seems
Was hard to love
Harder now to keep
But you can find me, when the light is changing
At that time of day when there's
Little day remaining…