My Old Kentucky Home State Park":
http://parks.ky.gov/findparks/recparks/mo/
in Bardstown, Kentucky (USA) is the location of the home that inspired Stephen Foster's famous song written in 1853. This statue in the cemetery there says "SACRED TO THE MEMORY OF MADGE ROWAN FROST, LAST MISTRESS OF MY OLD KENTUCKY HOME." Lower on the base are the words "WEEP NO MORE MY LADY" taken from the song.
Edited in Corel Paint Shop Pro.
Camera: Canon PowerShot SX10 IS, Canon Zoom Lens 20x IS 5.0-100.0mm 1:2.8-5.7 USM.
(1864 views on June 5, 2013)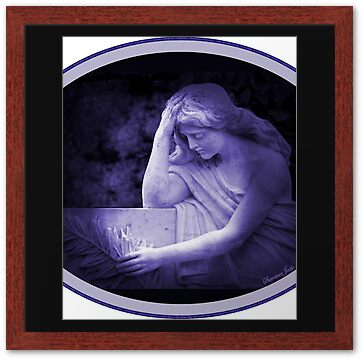 Featured in The World As We See It on May 12, 2010
Featured in Around The World on May 13, 2010
Featured in Bubblers' Weekly Challenge on May 14, 2010
Featured in Pagan Ways on July 22, 2010
Featured in INSPIRED BY MUSIC on Nov. 13, 2010
Featured in ART UNIVERSE on Aug. 14, 2011
Featured in Feelin' Good! on Aug. 31, 2011
Featured in SUPERBLY VISUAL on Sept. 2, 2011
Featured in INSPIRED BY MUSIC -Art on Dec. 8, 2011
Featured in on Feb. 24, 2013
Featured in ImageWriting on Feb. 25, 2013
Featured in Everything Old a New Treasure on Mar. 2, 2013
Featured on The RB Explore Page on Feb. 25, 2013
Featured in RAINBOW – All One Color on Sept. 13, 2013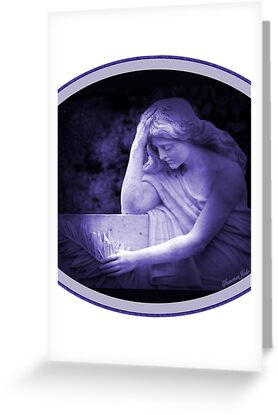 Processing: Background layer and foreground vignette layers added in Paint Shop Pro.
Listen to My Old Kentucky Home sung in 1895 just the way Stephen Foster wrote it.