This abstract autumn harvest design featuring grapes and wine is based on a kaleidoscope.
Will you spend the autumn gathering the grapes or is stomping them more your style?? ☺
Whichever it is, at least you can be appropriately dressed for harvest time. (You think? lol)

(1537 views on Dec. 26, 2012).
Please view the tee full sized to see the crushed grapes with the wine swirling out. And do check the video below!
Atlanta Grape Lady

Made for iPhone 4S & 4, All Carriers here

Featured in The World As We See It on Apr. 19, 2010
Featured in The Scavenger Hunt on Apr. 23, 2010
Featured in Live, Love, Dream on Apr. 25, 2010
For Kids (Babies, too)…

Reusable Stickers!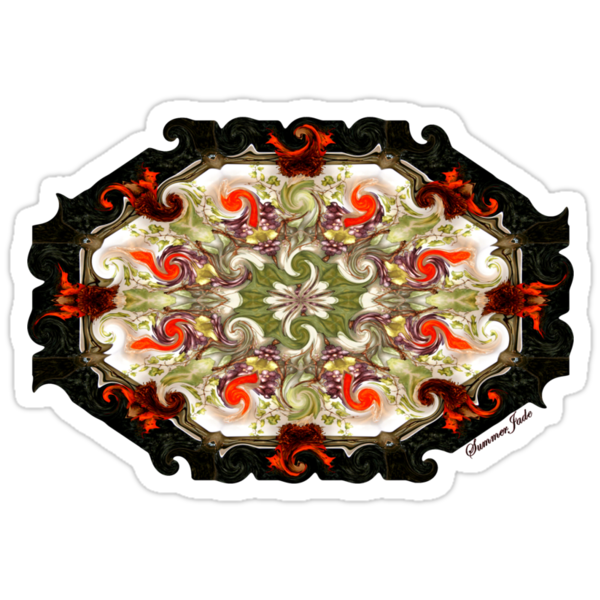 Red, red wine, Go to my head
Makes me forget that I Still need her so



Click to see the art work…