Between 1919 and 1934, George F. Johnson (1857 – 1948), shoe manufacturer and great benefactor, donated six beautiful carousels to the local parks of Binghamton, New York and three neighboring towns. Johnson felt carousels contributed to a happy life and would help youngsters grow into strong and useful citizens. Because of his own poor childhood, "George F." believed carousels should be enjoyed by everyone and insisted that the municipalities never charge money for a magic ride.
Canon EOS Digital Rebel XT, Canon Zoom Lens EF-S 18-55mm.
(3696 views on Aug. 17, 2014). (total sales = 4, THANKS!)
Featured in The World As We See It on Mar. 19, 2010
Featured in 500-5000 views of Tees, Stickers, Cases on May 15, 2013
Here's what it looks like in real life…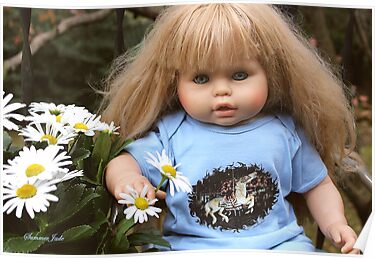 ☻Listen to this for a bit of atmosphere☻

Carousel sticker…


For kids! (Babies styles too)
Rod Serling (1924-1975) went to public schools in Binghamton and must have ridden on this carousel, maybe even this very horse. He graduated from Binghamton Central in 1942, and promptly enlisted in the Army. Serling created, wrote and produced "The Twilight Zone" starting in 1959.


Installed in 1925, this carousel includes 60 jumping horses 4-abreast, chariots and the original 2-roll frame WurliTzer 146-B Military Band Organ with bells. The horses and the original carousel house cupola have been restored. There are no stationery horses. The carousels or merry-go-rounds were all manufactured by the Allan Herschell Companies of North Tonawanda, New York.
*Click here to see the artwork…