Daisy is a Korean film about a girl's love for a mystery admirer who is a hit-man. Loving her changes him. It's a very sad movie, but the music is beautiful. A pot of daisies arrives every day. The daisy flower represents "hidden love."
These daisies were photographed in Old Lyme CT.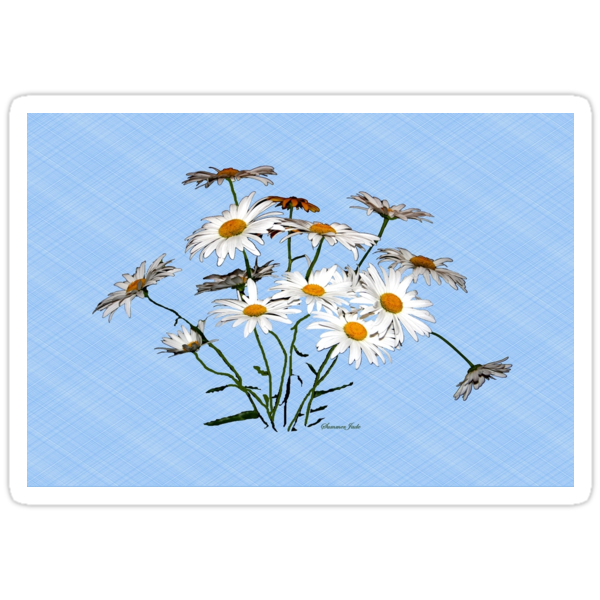 Featured in Every Little Thing You Do on Apr. 2, 2010
Featured in The World As We See It on May 2, 2010
Featured in Fabulous Flowers on May 13, 2010
Featured in Kids Clothing on Oct. 6, 2010
Featured on RB Explore Page on June 21, 2012
Featured in 500-5000 views of Tees, Stickers & Cases on Apr. 15, 2013
(2125 views on Apr. 15, 2013)
Camera: Canon EOS Digital Rebel XT, Canon Zoom Lens EF-S 18-55mm.
Location: southeastern Connecticut (USA).
Season: summer, July.

Daisy
naega kutorok wonhaetdon
sarangi nae ap e innunde
amu maldo haji mothan
chaero paraman bonaeyo
nalsol kiman-han i doshi
sarangeul kurimyeo saratjyo
te-iji-hyang kadeukhan kudaerul
on-jen-ga mannal kkoramyeo
ijeya na ije-seo-ya


kudael arabwa-neun-de
hamkkehal su omnabwayo
chu-geodo nuhchugin
mianhaeyo kudaeman dugo
ttonaya haneyo
mae-il katun shigani-myeon
kudae-neun nae gyote issotjyo
pabo-cheo-rom naman morunun che
kudael suchyo bonaenneyo
ijeya na ije-seo-ya


kudael arabwa-neun-de
hamkkehal su omnabwayo
chu-geodo […]
Click to see the photo art…