This November snowstorm turned the Connecticut (USA) landscape into a marshmallow world for only one day before melting. Those are two holly trees in front of the stone wall.
KODAK DC290 Zoom Digital Camera (V01.00)
Location: southeastern Connecticut (USA).
(1864 views on Nov. 26, 2013)
Featured in Live and Let Live on Dec. 18, 2009
Featured in Backyard Photography on Dec. 19, 2009
Featured in The Scavenger Hunt on Jan. 2, 2010
Featured in The World As We See It on Mar. 17, 2010
Featured in East Coast Landscapes (USA) on Sept. 18, 2010
Featured in That's Entertainment! on Oct. 18, 2010
Featured in SEASONS CHANGE on Oct. 27, 2010
Featured in All things Photographic on Dec. 9, 2010
Featured in The Designers Corner on Dec. 16, 2010
Featured in Students and Beginners on Dec. 20, 2010
Featured in A Place To Call Home on Jan. 13, 2011
Featured in Featured For A Challeng on June 9, 2011
Featured in ImageWriting on Nov. 26, 2011
Featured in HIGH QUALITY IMAGES on Dec. 2, 2011
Featured in SPECIAL OCCASIONS on Dec. 11, 2011
Featured in Backyard Photography/Art on Dec. 14, 2011
Featured in I Got The Music In Me on Dec. 15, 2011
Featured in Connecticut Photography and Art on Dec. 16, 2011
Featured in All Glorious Gardens on Dec. 18, 2011
Featured in Retired and Happy on Nov. 20, 2012
Featured in RAINBOW – All One Color on Nov. 28, 2013
Featured in Everyday Women on Nov. 29, 2013
Featured in ! 100% ! on Nov. 29, 2013
Featured in AS IS PHOTOGRAPHY on Nov. 30, 2013
Featured in Weekly Theme Challenges: Trees on Dec.2, 2013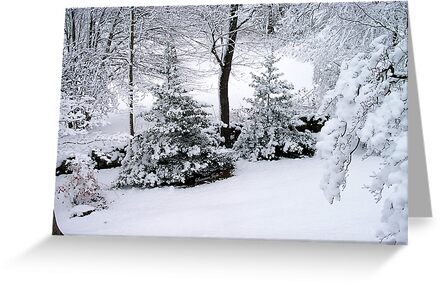 It's a Marshmallow World in the Winter
When the snow comes to cover the ground
It's the time for play, it's a whipped cream day
I wait for it the whole year round.
Those are marshmallow clouds being friendly
In the arms of the evergreen trees
And the sun is red like a pumpkin head
It's shining so your nose wont freeze.
The world is your snowball, see how it grows
Thats how it goes whenever it snows
The world is your snowball just for a song
Get out and roll it along.
It's a yum-yummy world made for sweethearts
Take a walk with your favorite girl
It's a sugar date, what if spring is late
In winter it's a marshmallow world.