One thing most of us notice about RedBubble is that it totally causes us to lose track of time! lol Two AM, 3 AM, whatever…..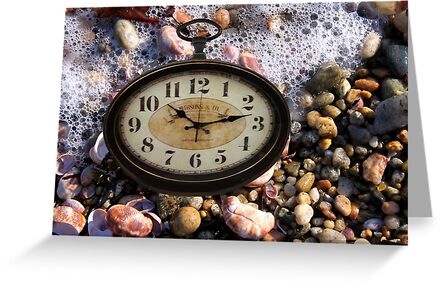 Another thing this clock suggests is
Cyndi Lauper singing Time After Time.
Lying in my bed I hear the clock tick,
and think of you
caught up in circles confusion—
is nothing new
Flashback—warm nights—
almost left behind
suitcases of memories,
time after—
sometimes you picture me—
I'm walking too far ahead
you're calling to me, I can't hear
what you've said—
Then you say—go slow—
I fall behind—
the second hand unwinds….
if you're lost you can look—and you will find me
time after time
if you fall I will catch you—I'll be waiting
time after time, time after time….
"People who are lonely are those who do not know what to do with the time when they are alone." (Quentin Crisp)
"The trouble with being punctual is that nobody's there to appreciate it." (Franklin P. Jones)
"Whatever you want to do, do it now. There are only so many tomorrows." (Michael Landon)
"Photography does not create eternity, as art does; it embalms time, rescuing it simply from its proper corruption." (André Bazin)
(2107 views on June 8, 2013)
Camera: Canon EOS Digital Rebel XT, Canon Zoom Lens EF-S 18-55mm.
Edited in Corel Paint Shop Pro.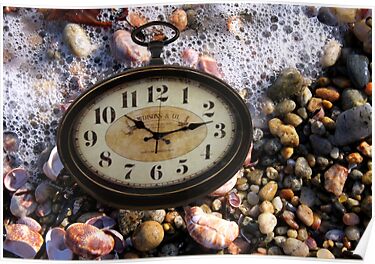 Featured in About Time on Nov. 10, 2009
Featured in ! Inspired Art ! on Nov.15, 2009
Featured in Alphabet Soup (Letter C) on Jan. 23, 2010
Featured in The World As We See It on May 23, 2010
Featured in ! Art and Collectables Sales on June 14, 2010
Featured in Freedom In Words & Art on June 18, 2010
Featured in Bubblers' Weekly Challenge on June 18, 2010
Featured in Moody & Evocative on June 24, 2010
Featured in Weekly Theme Challe-funny Mar. 28, 2011
Featured in All Out Emotion on Apr. 17, 2011
Featured in Images & Ideas on July 13, 2011
Featured in Creative Images on July 18, 2011
Featured in YOU GOT IT, WE WANT IT on Nov. 4, 2013
*Featured in Art in Math on Nov. 4, 2013
Featured in (A) GoOfy HoUse on Nov. 7, 2013