This design was inspired by a big autumn moon and the spirit of Halloween. ☺
This is a composite of 2 of my photos. The moon was very low in the sky which is why it appears orange. I came upon the crow while on the hiking trail to Natural Bridge in Kentucky (USA).
Camera: Canon PowerShot SX10 IS, Canon Zoom Lens 20x IS 5.0-100.0mm 1:2.8-5.7 USM.
(2365 views on June 8, 2013)
Featured in Who are YOU to Judge? on Nov. 2, 2009
Featured in The Scavenger Hunt on Nov. 7, 2009
Featured in The World As We See It on Oct. 1, 2010
Featured in Country Bumpkin on Oct. 2, 2010
Featured in Pagan Ways on Oct. 9, 2010
Featured in Random! on Oct. 24, 2010
Featured in ! Inspired Art ! on Oct. 31, 2010
Featured in Feelin' Good! on May 13, 2011
Featured in The "X" Factor on May 13, 2011
Featured in Featured For A Challenge on May 15, 2011
Featured in SUPERBLY VISUAL on Sept. 17, 2011
Featured in ART UNIVERSE on Sept. 24, 2011
Featured in AMERICAS~RURAL, URBAN, WILD on Oct. 12, 2012
Featured in Alter Ego on Oct. 13, 2012
Featured in Everyday Women on Oct. 31, 2013
Featured in Creative, Talented & Unknown on Oct. 31, 2013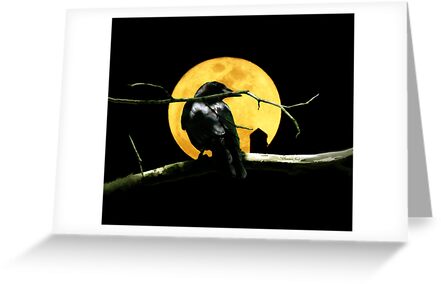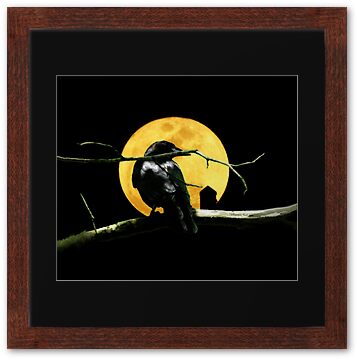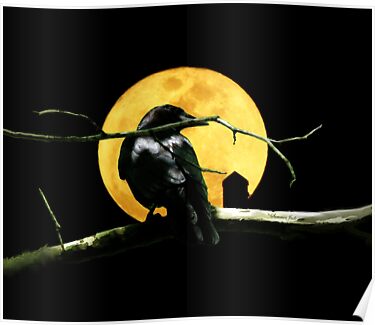 Click here to see this design on a tee shirt.