Ready for fall, these maple leaves still cling to their tree branch and glow with autumn sunlight.
Canon EOS Digital Rebel XT, Canon Zoom Lens EF-S 18-55mm, F/5.0, 1/500 sec, ISO 100.
Location: southeastern Connecticut (USA).
(501 views on June 27, 2011)
This image appears on the calendar, Memorable Moments ~ Worth a Revisit (click to view)
♥~♥~♥~♥~♥~♥~♥~♥~♥~♥~♥~♥~♥~♥~♥~♥~♥~♥~♥~♥~♥~♥~♥~♥~♥~♥~♥~♥~♥~♥~♥~♥~♥~♥~♥~♥~♥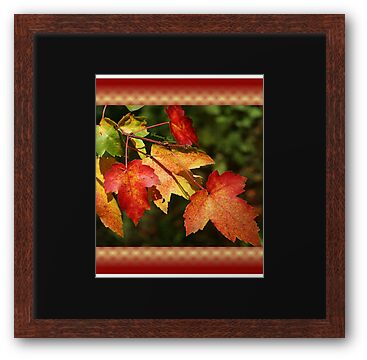 Autumn Leaves
The falling leaves drift by my window,
The falling leaves of red and gold.
I see your lips, the summer kisses,
The sunburned hands I used to hold.
Since you went away the days grow long
And soon I'll hear old winter's song,
But I miss you most of all, my darling
When autumn leaves start to fall.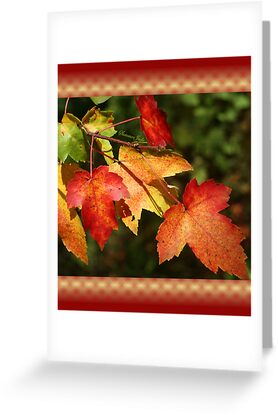 Featured in ImageWriting (2/24) on Sept. 27, 2009
Featured in All About Your Best Work on Oct. 25, 2009
Featured in The World As We See It on July 9, 2010
Featured in That's Entertainment! on Oct. 1, 2010