Long ago there was a community called Gladie and this farm was part of it. The Appalachian dolls, gas light, crock and skillet are on display inside this old Kentucky home.
It was dark in the log cabin when the National Park guide unlocked the door for us, but when he lit the lamp, there they were just sitting there! So cute- she has a dimple and he has dirty overalls. I wanted the full ethnic impact of showing this pair in their true Appalachian setting. This "old" couple seemed to naturally suggest an anniversary (of some kind).
The log house was built between 1876 and 1884 in what is now the Red River Gorge geological area of the Daniel Boone National Forest in Kentucky (USA). This interpretive site on the Red River Gorge Scenic Byway is a joint effort of The Red River Historical Society, U.S. Forest Service and Ron Black Assoc.
Canon EOS Digital Rebel XT, Canon Zoom Lens EF-S 18-55mm.
Edited in Corel Paint Shop Pro, this image is a combination of 3 different photos.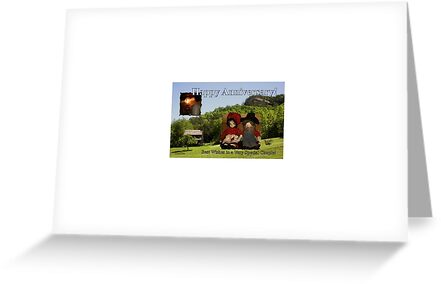 Featured in The World As We See It on May 6, 2010
Featured in Cards For Sale on June 14, 2010
Featured in FOR THE LOVE OF TEDDY BEARS on June 11, 2013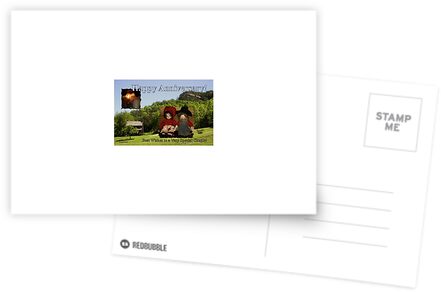 (1769 views on June 8, 2013)