Younger than springtime, are you
Softer than starlight, are you,
Warmer than winds of June,
Are the gentle lips you gave me.
Gayer than laughter, are you,
Sweeter than music, are you,
Angel and lover, heaven and earth,
Are you to me….
These lyrics were not written to describe this daisy bouquet, but they could have been!
This image appears on the calendar, For Every Month ~ a Flower (click to view)
♥~♥~♥~♥~♥~♥~♥~♥~♥~♥~♥~♥~♥~♥~♥~♥~♥~♥~♥~♥~♥~♥~♥~♥~♥~♥~♥~♥~♥~♥~♥~♥
Canon EOS Digital Rebel XT, Canon Zoom Lens EF-S 18-55mm.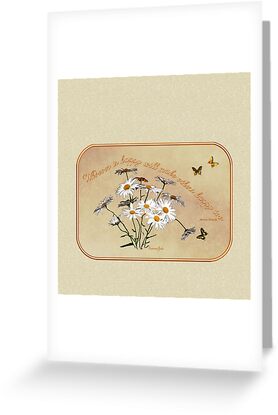 Featured in Around The World on Mar. 25, 2010
Featured in The World As We See It on Mar. 25, 2010
Featured in The Art Of Still Life on Mar. 10, 2011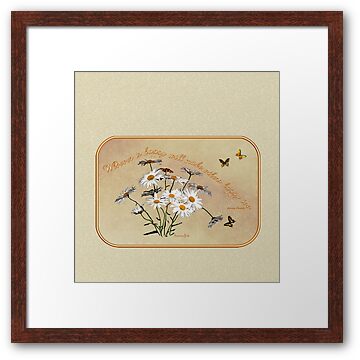 Location: southeastern Connecticut (USA).
Click to see the daisy tee shirt….