I am a self- thaught painter and photographer. I have been painting and drawing since my teen-age years and doing photography seriously since 2003. To me art is everything. It is a passion, my first mean of expression.
Without it I am lost!
I work a lot by instinct. My best success do not come after elaborate thinking and planning. It is when I stop controlling the process and let things happen. The pencil, brush or camera dictate and… I follow!
Suzanne
To see more of my art please: visit my Pbase site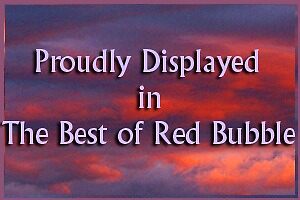 !

Featured in Digital Art Compilation

Featured in the First Thing Group

Featured in Digital art Compilation
Featured in Color me a Rainbow

Featured in Digital Art Compilation
Featured in Wich Way-Walkway,Pathways,Stairways,Roadways and Railways

Featured in Color Me a Rainbow