Traditional Art – Honors
SoJie 12, August 2011
Watercolor painting for SoJie 12 Workshop which is a translation of Odille Esmonde-Morgan's breath-taking photograph Old Jetty Remains, Kinloch NZ.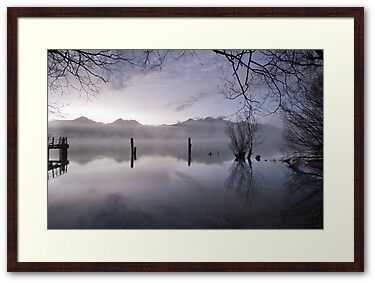 I removed the jetty remains in my painting as I didn't want to have any man-made structures in such a beautiful and tranquil place. I don't know if I have done justice to the photograph but I tried my level best!