158 views by 16 October 2011.
Photographed this evening (4th June 2011) on a hilltop on the South Downs Way. This is a long distance footpath through an area of outstanding beauty in Sussex, England. The area is grazed by cattle, that wander freely as a means of land management. A couple also wandered into the shot at the right time, for which I am grateful. It was a splendid sunset and I have made absolutely no change to the colour or saturation from the camera.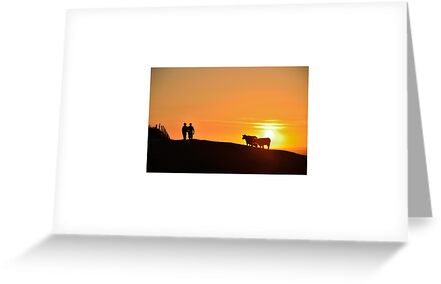 Camera Details: Nikon D7000 with 18-200VR lens at 112mm, f/5.6, 1/500s, iso 100, raw. Software Capture NX2 and PS.