Red Squirrel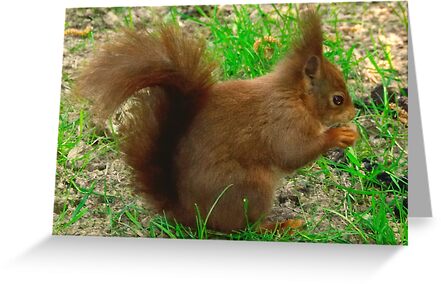 Photographed on 24th April 2011 at the British Wildlife Centre, Lingfield, Surrey.
Camera information: Nikon D7000 with 18-200mm lens at 200mm, f/5.6, 1/125s, iso400, raw.
Software: Capture NX2
The title refers to the eponymous character in the Tufty Club; in which I am a former proud badge holder. Any others still around or are we now endangered, like Tufty?
'Stop, Look, Listen!'