Snow in the Bijlmer and My colourful neighbourhood-collection collection
Amsterdam SouthEast, the Netherlands
this photo – The trees and park landscape in between the huge apartment buildings of The Bijlmermeer, Amsterdam South-East – Covered with snow – a winter paradise ;) – Black and white version
Copyright © 2011 Steppeland – All rights reserved
Views: 1155 Favorites: 31 on Jan 18, 2012
---
For description and technical info, please scroll down.
---
Background info
Dec 17, 2010
Wow, a snow storm like we haven't seen one for ages – in fact – like I can't remember one at all!…
The whole west of the Netherlands is snowed in – all the traffic is blocked, people are stuck in railway stations and on the highways, buses don't drive any more, planes don't fly – the airport Schiphol has unfolded 1500 camping beds for stranded passengers – for those who are on the road, a nightmare… For those of us who are safely at home, a marvellous view!
Amsterdam Bijlmermeer
_The Bijlmermeer or colloquially Bijlmer is one of the neighbourhoods that form the Amsterdam Zuidoost borough (or "stadsdeel") of Amsterdam, Netherlands. It's well known because of it's rich, disturbed history, it's multicultural population and it's typical "Bijlmer apartment buildings" with their as typical honey-rate ground plan. Originally built in the 70's it was a very renewing city-development project based on an original concept, that caught international attention from architects all over the world. As a social concept, it sadly failed though, and in recent years there has been done a lot of effort for city renewal and to improve the social cohesion and reputation of this neighbourhood.
In 1992, the Bijlmer once again got in the International news, when El Al Flight 1862 crashed into two Bijlmermeer buildings. (the incident was known as the Bijlmer disaster)
Many of the typical Bijlmer-apartment buildings have now been demolished and been replaced by a much larger variety of neigbourhoods for living, and shopping area's. Only in the area where I live, the original buildings have been renovated, and will be preserved in what is now called the "Bijlmer Museum – area", surrounding the plane-crash memorial place."
(Source & see for more info: Wikipedia )
---
Technical Details
Photograph made with Pentax K10D camera and Pentax-DA 18-55 lens
exp.time 1/125 sec. at f/5,6
ISO 200mm, Focal length 18 mm
180 views on Jan.17, 2011
TAGS : black and white, bw, snow, winter, Bijlmer, Amsterdam Southeast, Netherlands, seasons, nature, trees, landscapes, steppeland
Redbubble Home Page Feature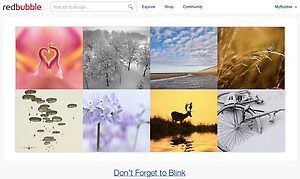 3 March 2011 (Top second)
Challenge Winner
Challenge winner in Nature in black and white – Hosting tutorial class (Jan. 17, 2011)
Challenge winner in Snow in Europe – European everyday life (Nov. 27, 2011)
Thank you so much to the hosts of these marvellous groups, and to all who voted!
Features and Top10 placements
Featured in A place to call ome (December 18 , 2010)
Featured in Frost, snow and ice – Dutch showcase (December 19, 2010)
Featured in Moody and evocative (December 19, 2010)
Featured in Tuesday Afternoon (December 19, 2010)
Featured in Image writing (December 20,2010)
Featured in Tell your photo story (Jan. 13, 2011)
Featured in The world (Oct. 12, 2011)
Top10 in B&W – Amateur Photographers Association (Nov. 6, 2011)
Top10 in looking up or down – Cee's fun artsy friends (Jan. 19, 2012)
Thank you so much to the hosts of these marvellous groups

---
See more
See more of my black and white photography
See more of my winter images
You can now also search my portfolio using
Steppeland Thematic Catalogue
---
Comments and feed-back always welcome. Thanks for looking :)
---