Ouwehands Dierenpark
Zoo Rhenen – the Netherlands
Copyright © 2010 Steppeland – All rights reserved
The beak makes the bird
… although… did you see his eyelashes?
Sulawesi Wrinkled Hornbill
The Knobbed Hornbill (Aceros cassidix) also known as Sulawesi Wrinkled Hornbill is a large black hornbill with a yellow bill, white tail feathers, pale blue skin around eye, blackish feet and bare dark blue throat. The male has rufous buff face and neck, orange-red eyes and a high reddish casque on top of bill. The female has black face and neck, yellow casque and brownish eyes.
An Indonesian endemic, the Knobbed Hornbill is distributed in the tropical evergreen forests of Sulawesi, Buton, Lembeh, Togian and Muna Island.
As with other hornbills, the Knobbed Hornbill is believed to be a monogamous species. The diet consists mainly of fruits and figs. The female sealed itself inside a tree hole for egg-laying. During this time, the male will provide foods for the female and the young. Source: wikipedia
---
Conservation status
Sulawesi Wrinkled Hornbill is on the IUCN Red List of Threatened Species
Status: Vulnerable
In some parts of their range, there have been localised declines due to habitat loss and direct persecution.
---
Technical details:
Photograph made with Pentax K10D camera and
Tamron AF70-300mm Tele-macro1:2 lens
Shutter Speed:1/90 second
Focal Length:240 mm
ISO Speed:200
Date Taken:Mar 27, 2010
---
Features and Top10 placements
Featured in:
The Birds (March 9, 2013)
Images with the WOW-factor (March 10, 2013)
The Virtual Museum (March 10, 2013)
Art Universe (March 10, 2013)
Love these creatures (March 10, 2013)
The Power of photography (March 11, 2013)
Absolute clarity (March 11, 2013)
Image Writing (March 19, 2013)
Pentax (March 29, 2013)
Thank you so much to the hosts of these marvellous groups and challenges

---
See more
See more of my Zoo photography
See more of my Birds
You can now also search my portfolio using
Steppeland Thematic Catalogue
---
Comments and feed-back always welcome. Thanks for looking :)
---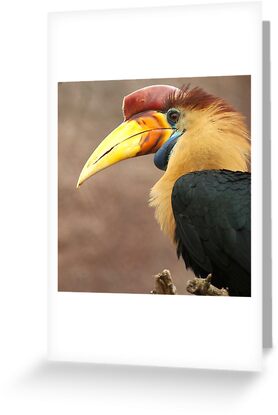 The beak makes the bird
by steppeland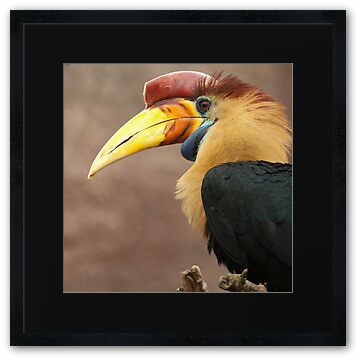 Related work