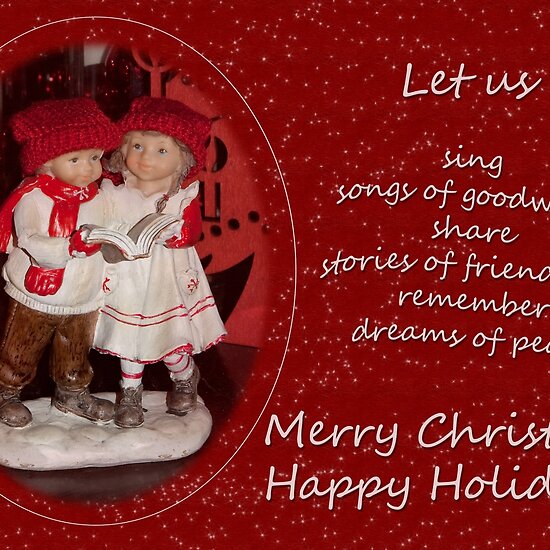 Let's remember dreams of peace
Merry Christmas, Happy Holidays and a beautiful New Year to all of my friends and visitors here on Redbubble, for all the inspiration shared, and for all the support and affirmation received.
May the New Year bring each one of you, and your families: good health, happiness, prosperity, friendship and love.
Happy Holidays and a Marvellous New Year!
Steppeland