'Romantic Garden 1' and 'Playful' - First sale this year!
Thank you so very much to Jayview for buying two of my images as cards!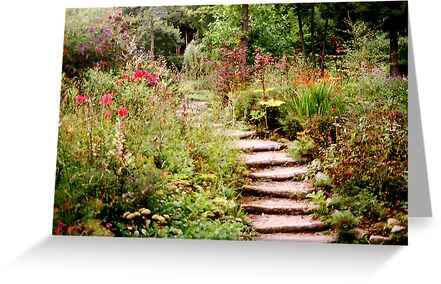 Romantic Garden 1 (x2)
and
I feel truly honoured and delighted that you like my work this much to think it worthy to buy them as cards.
I truly hope that you will be as happy when receiving the printed cards as I am with the thought that they will be sent to you soon – and hope that also the people you may send them to will enjoy them to the full!
---
And… not to forget:
Also big thanks to two of my friends who bought each a calendar 2012, and will enjoy a selection of my works a whole year long… Caecilia and Nicola, thank you!!
Thank you all so much for your support of my work. It means a lot!
Steppeland