Sale "Let's walk together"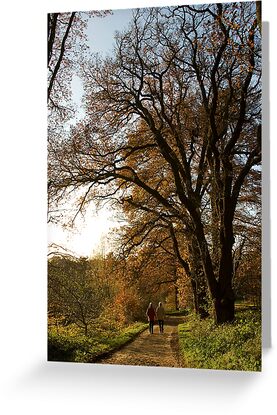 Let's walk together
by steppeland
Thank you so much to the customer who bought this card today! I'm happy you liked this image so much that you wanted to purchase it to send your personal message. Thank you for enjoying my art!
---
Two people, walking together in an autumn landscape with monumental oak trees along the path. A man and a woman? Two women? Could be either or. It's an image that speaks of companionship, friendship, of being soul mates and walking together – trusting one another, and the way ahead… Also available as print: photographic, matted, framed and mounted … Let's walk together
Have a great day!
Steppeland