This artwork was a commission for our local SPCA to commemorate their annual fundraising event, the March for Animals.
Also available on cards and prints!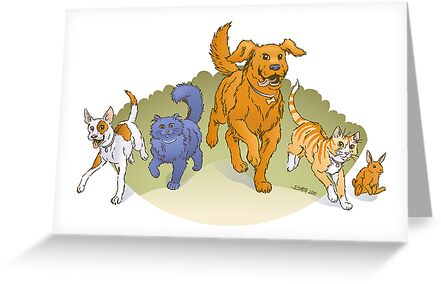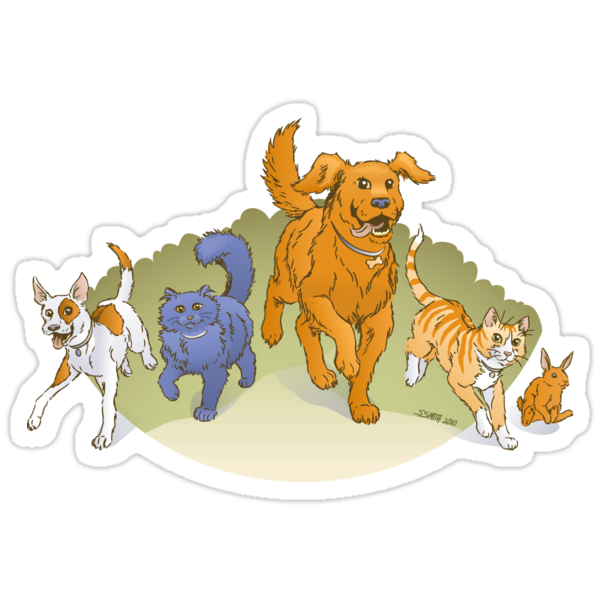 I will be donating 75% of my proceeds from sales of this artwork to the Maryland SPCA. The Maryland SPCA, founded in 1869, is one of the oldest animal welfare organizations in the United States and finds new homes for over 3,000 pets every year, along with an even larger spay/neuter program.
If you'd like to make a direct donation to this worthy cause go to the March for Animals event website.
Pets on the March was drawn in ink with a brush pen, and then converted into vector art. Copyright 2010 Stephanie Smith, used with permission by the Maryland SPCA.