This monogram art features azaleas, a lovely flowering shrub in that fills the spring with color.
Original drawing in ink on 9×12 inch vellum-surface bristol paper; color and text added digitally with original watercolor textures. Copyright 2011 Stephanie Smith, all rights reserved.
Part of the Floral Alphabet series, also available separately as cards, and as T-shirts and stickers.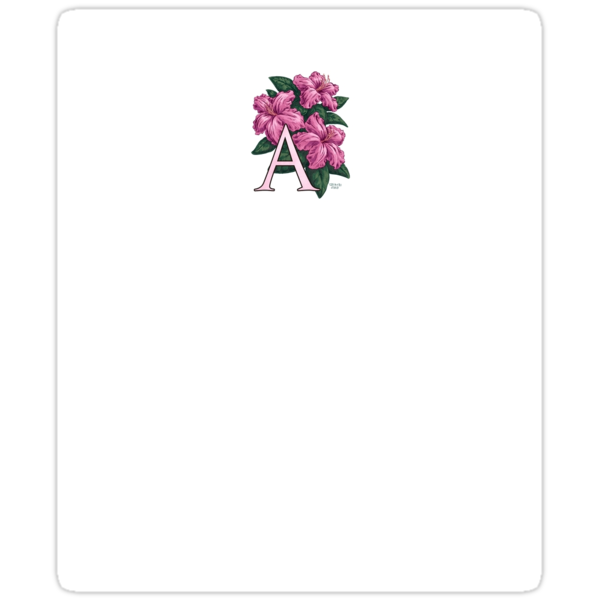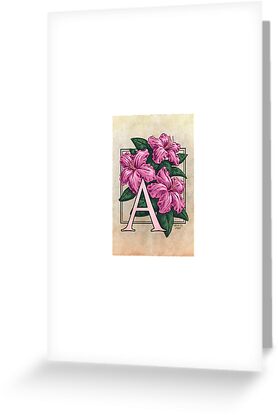 Now available on a variety of gifts and housewares in
A for Azalea at my Zazzle shop!