Here's a detail:

The Dragon of Winter is also available as a T-shirt and Sticker.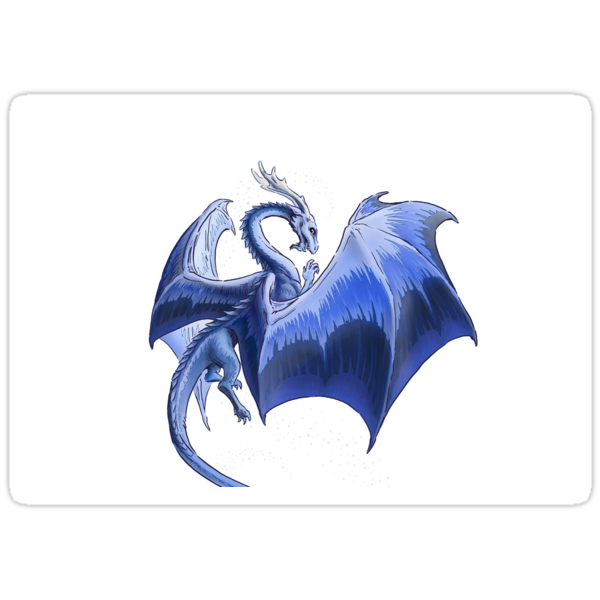 A companion to the Dragon of Autumn, I suppose you can guess who their other two friends will be. :)
(And yes, right now he's a little late for the Northern-hemisphere folks… I've been a bit distracted in finishing him up by all the spring going on around here.)
Original ink drawing on smooth bristol, 12×17 inches, with layering, scanned textures, and colors added in Photoshop. Copyright 2010 Stephanie Smith, all rights reserved.