We have some interesting artifacts on display around the house. This copper pot is used for heating water on an old iron stove … but we have it on display.
Today I put it in the sunlight of the kitchen window. The shot was good, but slightly high-key, so I over-layed with a rock-texture photographed down the hill … and this was the result!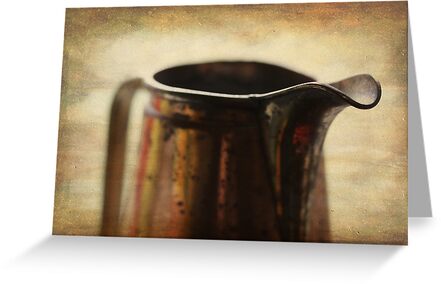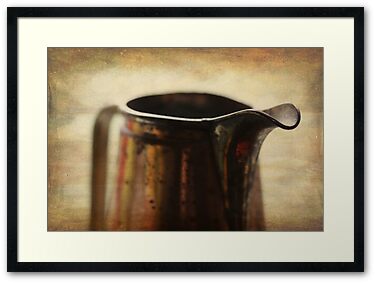 Camera: Canon 50D
Post-Production: Photoshop CS5
The images on this site do not belong to The Public Domain. All artwork and graphics are copyright © to Stephen Mitchell and ezCREATE.photography . All Rights Reserved. Copying, altering, displaying, distributing and/or selling any image without the prior written consent of the artist is strictly prohibited and subject to any and all legal remedies.