Upon private property on Kangaroo Island, this is one of three cars hidden amongst the trees. I've been informed they were driven to this point by the landowners about fifty years ago and left to rust!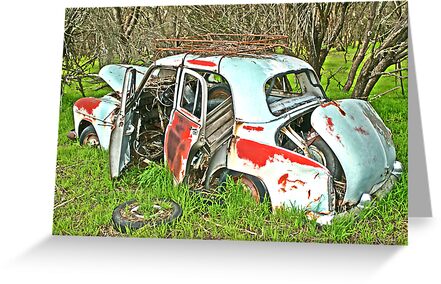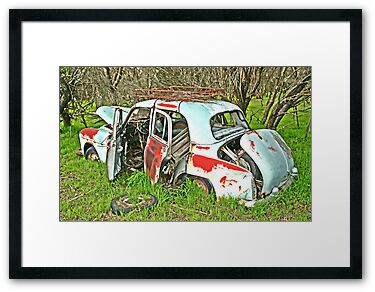 Camera: Canon 400D
Post-Production: Photoshop CS3
The images on this site do not belong to The Public Domain. All artwork and graphics are copyright © to Stephen Mitchell and ezCREATE.photography .
All Rights Reserved. Copying, altering, displaying, distributing and/or selling any image without the prior written consent of the artist is strictly prohibited and subject to any and all legal remedies.