Found on a blue shed in the Adelaide CBD, this small portion of metal caught my eye. Yes, I see the world in different ways to most people.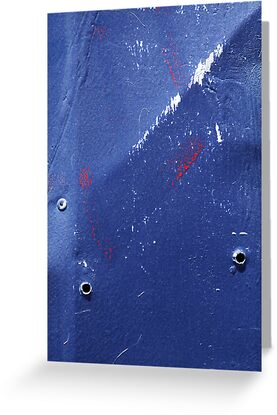 Camera: Canon 50D
Post-Production: Photoshop CS3
All artwork is copyright © to Stephen Mitchell All Rights Reserved.
You may not use, replicate, manipulate, redistribute, or modify my photography, writing, and artwork without my express consent.