Three carriages on the Ferris Wheel spin around slowly, letting off revellers enjoying a day at the Royal Adelaide Show.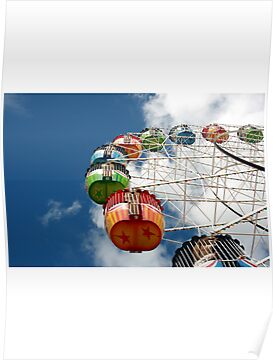 Camera : Canon EOS 50D
Post-Production: None!
All artwork and graphics are copyright © to Stephen Mitchell and ezCREATE.photography . All Rights Reserved.
You may not use, replicate, manipulate, redistribute, or modify my photography, writing, and artwork without my express consent.